Wholesale 2ml E Cigarette Salt Nic Disposable Electronic Cigarette
G-MINI disposable pod device is a ultra-compact pod kit which delivers 12 cool ice e-juice flavors. Each pod device is equivalent to approximately 2.5 packs of cigarettes; Pre-installed 1.8ohm Cotton coil, 2ml of 3% Nic salt e-liquid, safety and smooth oil conduction, leakage proof, the disposable vape gives you strong and cool throat hit of Nic.
The G-MINI disposable vape kit is only 10cm long, 2cm width, 3mm thickness. Ergonomic design housing finished robber oil, which your hands feel smooth and comfortable, no sticky even in summer. You will not only easily to hold it, but also hide it in your pocket seamlessly, letting no awkward bulge of your pocket. The draw-activated firing mechanism, take a drag any time.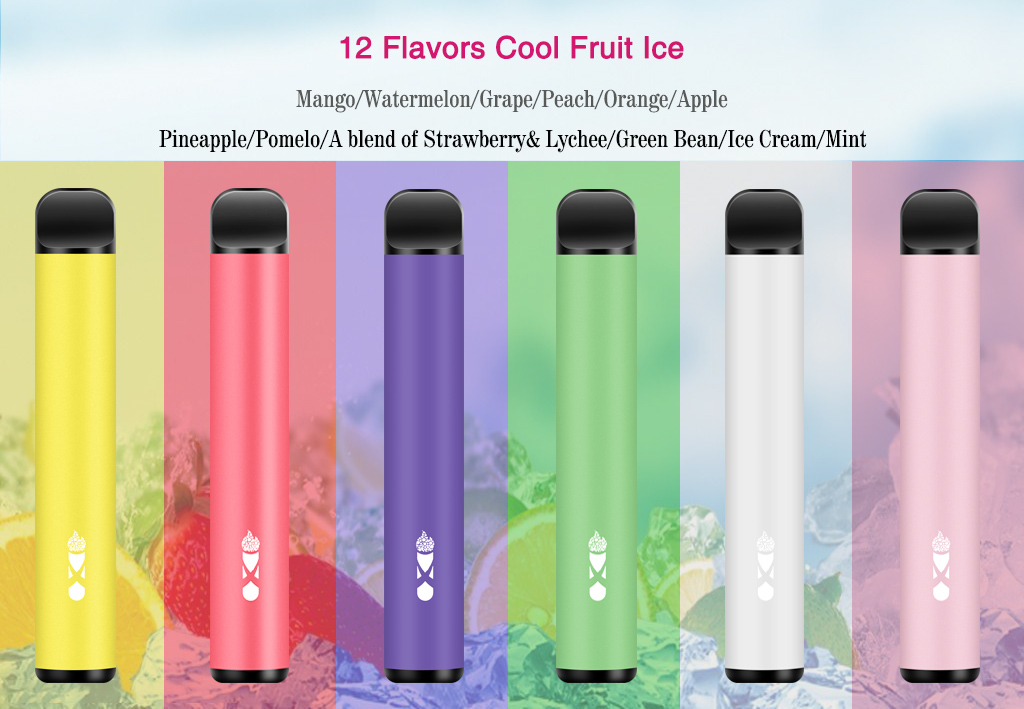 Disposable Electronic Cigarette Vape Pod Key Features:
● 2ml of E-Liquid with the Nic level of 40mg.
● 600 puffs of each e-cigarette, which is equal to approximately three packets of traditional cigarettes
● Internal 350mAh battery which is to be disposed of once the life cycle is complete
● Metal unibody seamlessly integrated with food grade PCTG drip tip.
● Oblate frame ergonomic design, easily slip into your pockets
● Draw-activated for happy vaping
Disposable Ingredients
These non-rechargeable disposable e-cigs contain Nic, polypropylene glycol, vegetable glycerin, Food-grade flavoring
Specification:
* 3% Nic Salt Strength
* 600 Puffs
* Draw-Activated Firing Mechanism
* Integrated 350mAh Battery
* Contains 2ml of e-juice
* Disposable, Non-Rechargeable & Non-Refillable
Flavors:
1. Watermelon Ice

2. Crab Apple Ice
3. Orange Ice
4. Pomelo Ice

5. Peach Ice

6. Mango Ice
8. Litchi Ice
7. Green Bean Ice

9. Strawberry Ice
10. Ice Cream Ice
11. Pineapple Ice
12. Mint
Tag:
Hatman Electronic Cigarette Fumo Electronic Cigarette Logic Compact Electronic Cigarette Laiter Smoking Lighter Electronic Cigarette